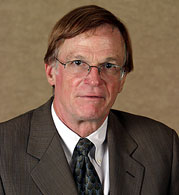 The recipient for the 2022 William Shorrock Award is Matthew Manfredi.
A bit about Matthew…
Matthew Manfredi recently graduated from CSU with a 3.83 GPA and a double major in History and Psychology. He received "A"-range grades in almost all of the classes he took for his majors. Prof Cory notes, "Matthew took my History of the Modern Middle East class during the height of the pandemic in Spring 2021. Although the class was held entirely remotely, Matthew regularly contributed to class discussions on Zoom. He wrote a fascinating paper on America's role in Iran leading up to and following the Iranian revolution of 1978-79. Matthew argued that U.S. foreign policies blunders and American misunderstanding of Iranian society and its people contributed to the domestic abuses that triggered the revolution and also fueled a hostile relationship with Iran in its aftermath."
Matthew's interests include listening "to tons of music" and playing instruments such as guitar and piano. After graduation he is going back home to California where he is enrolled in Fall 2022 in a program at California State University, Sacramento to earn an MA in History. He also plans to obtain a teaching credential and hopes to teach somewhere on the West coast.
Regarding his time at CSU, Matthew states, "While a lot of my favorite memories stem from being a student-athlete here at CSU, I feel like I have connected greatly with the campus and the city of Cleveland. CSU will always be the place where I have realized the type of person who I want to be along with the career path that I wanted to take."
Congratulations to Matthew for his accomplishments as a History major at CSU and best wishes for success in graduate school and beyond!